Power Piping International BV
Power Piping International BV is a manufacturer and supplier of a COMPLETE RANGE OF PIPE SUPPORTING for
all types of piping systems. We are specialised in the manufacture and supply of insulated pipe supports for low
temperature piping systems and insulated pipe supports for high temperature piping systems.
Power Piping International BV has been a pioneer in the introduction of fully insulated polyurethane pipe supports into the chemical, petrochemical and LNG industry. The LNG terminals in Europe all use our pipe supports; a large number of them have, without one single failure or complaint, been in use since 1984.
A modern manufacturing facility with a high degree of automation, a knowledgeable engineering department, years of experience and an innovative team support our activities. Short communication lines guarantee a quick and responsive supplier.
Power Piping International BV is a subsidiary of the VOC Holding BV group of companies.
Company video
The best introduction to our products and services is provided in our company movie.
Please leave your name and email address and we will provide you with a code to enable viewing.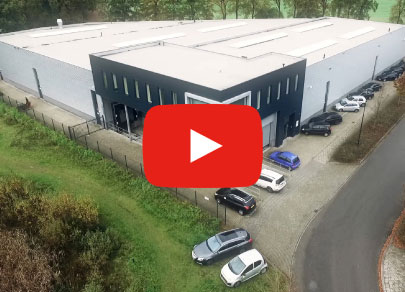 Our vision
Power Piping International BV has been a leader in the development of insulated pipe support systems. A pioneer as it was one of the first
companies to develop a line of fully insulated pipe supports for low-/cryogenic temperature piping. Fully insulated means no additional
insulation work has to be performed on site; it is more than just a thermal break. Power Piping International BV is recognised as a reputable
manufacturer by leading Engineering Procurement Construction Contractors and owners worldwide. Our product has been specified by
amongst other the Shell Design Engineering Specification and the latest CINI specifications. Our modern fabrication facilities consists of
2 plants; a component fabrication plant and a final assembly and inspection plant. A total of 7000 m2 of which 6000 m2 covered workspace
with state of the art equipment.
Our vision is simple:
High customer satisfaction with low installed cost.
Our focuspoints
1. Engineering

The development of design calculation methodology. Our highly qualified engineering staff can provide you with experience and in house design technology to meet your projects' requirements. In house software 3D CAD design software (amongst other Solidworks®) supports a quick turnaround of fabrication drawings.

2. Fabrication

Multiple fabrication units utilising the latest fabrication technology support a high quality and high volume output to meet the constantly shortening construction periods. Whether it are plasma cutters, CNC controlled machining equipment for insulation material or state of the art welding and robot welding stations; our infrastructure is built to support your project requirements.

3. QA / QC

The quality management system meets the requirements of ISO 9001:2015.